The word "Spinster" refers to an unattached woman and is usually meaning a past her prime old maid, a woman who hasn't been able to make a good match and who're doomed to live an unfulfilling life.
Luckily, we all know that's just stereotypes talking because there's nothing wrong with that!
Pop culture has given us some rather remarkable spinsters, even if they are a pretty homogenous lot (white and moneyed).
So here are my favourite writers, artists, and fictional characters who shoe the freedom that comes from living an unmarried life. Individuals defined by their wants and desires, not through the lens of their relationships.
Hilda and Zelda Spellman, Sabrina the Teenage Witch
Sabrina, the Teenage Witch, may be from the Archie comics, and experiencing a new life, via Netflix, but Hilda and Zelda will always be ditsy Hilda, and super smart Zelda, sparring with Salem, the black cat.
Dare Wright, Author
Wright was a photographer, writer and occasional model who has been a cult name since her children's book, The Lonely Doll, published in 1957, bewitched and spooked a generation (or more) of readers. She was reportedly a virgin throughout her life, and discouraged suitors with a fictitious story about her "great love", a pilot who died in the Korean War…
 I wonder if that tactic would work for me…
Samantha Jones, Sex and the City
Samantha provides the puns and hilarious sex scenes, but she's also a fantastic friend. She was never going to get married, and she values her freedom above monogamy. She's a boss who knows what she wants and values her self-made family above all.
If you're a sex positive person who isn't into serious relationships, Samantha may be the SATC friend for you. Spinsters go after what they want, and don't put up with any shit from their lovers, or their friends.
Rachel Cooper, The Night of the Hunter
Harry Powell (Richard Mitchum) in The Night of the Hunter is evil made flesh, chasing after kids that he made orphans. Well, thank goodness for Rachel Cooper (Lillian Gish), a tough broad who takes in stray kids. She doesn't buy Harry's shit for a single minute, sleeps with one eye open, and a shotgun on her lap, and delivers the film's most enduring line:

"Children are man at his strongest. They abide"

Rachel Cooper, The Night of the Hunter
Queen Elizabeth
In both real life and the countless historical interpretations, Queen Elizabeth (1533-1603) was known as The Virgin Queen because she never married and never had an heir. Also never lost her power by ceding it to a man.
Queen Elizabeth is the OG. She followed her own path, and ignored her advisors if they didn't give her a good reason- as we strong, independent spinsters should.
Jane Austen
Without the work of Jane Austen, storytelling and marriage plots would be a whole different ball game. During her short life, she had suitors, and her letters (and novels) showed that she was no prude. High standards and fear of childbirth may have put her off marriage, but the world may be all the grander for it.
Spinsters, don't let fear hold you back, but don't let others push you into something you really don't want to be doing. Whether that's something as big and serious as motherhood and marriage, or something smaller, like dinner and a movie with their best friend's cousin.
Phyrne Fisher, Miss Fisher's Murder Mysteries
Miss Fisher's Murder Mysteries is easily one of my favourite shows of all time, and one of my favourite book series of all time. Miss Fisher, played by Essie Davies, is a glamorous Australian aristocrat, who doesn't need a man cluttering up the place, she's too busy solving crimes, flying planes, driving race cars, being a total boss, and not giving a single care.
Not gonna lie, Miss Fisher is totally my Spinster Goals. Well dressed, confident and courageous who goes after what she wants, whether that's sex or answers to a mystery.
Harper Lee
Possibly a controversial choice, but she did exactly what she wanted, not what everyone else thought she should do- which is pretty admirable in my view. By writing only the one book, and staying in her hometown she thumbed her nose at everyone who wanted her to become a prolific Hollywood writer.
You've gotta admire any spinster who stays true to themselves.
Elsa, Frozen
Is Elsa the only Disney Princess whose story doesn't directly involve a man?
Elsa is too busy figuring out her power and coming to terms with it, to be interested in men. She's just trying to be the best Elsa she can be. Romantic partners don't figure into it.
It's perfectly okay for you to figure yourself out before you worry about serious romance, or even fun romance- You're the only one who knows what's right for you. Spinster or not.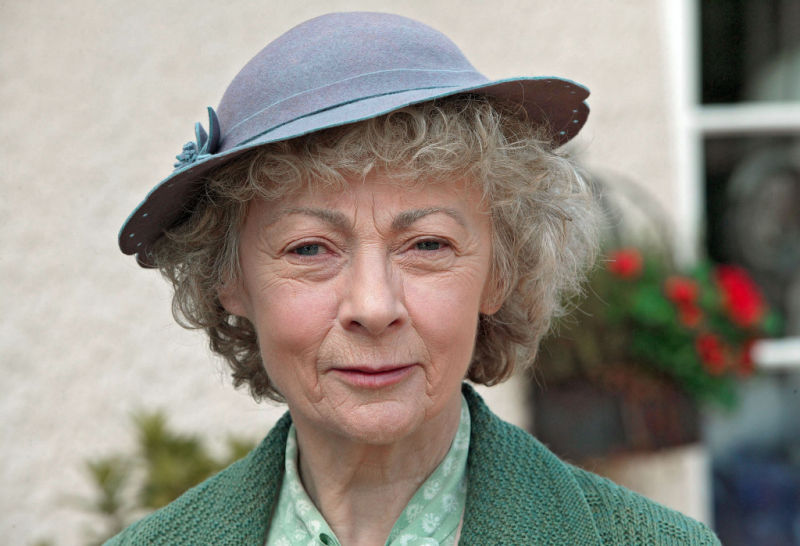 Miss Marple
One of my all-time favourite author's best characters, Agatha Christie's Miss Marple uses her time as an elderly spinster very well, visiting all and sundry, and solving murder's everywhere she goes. She hasn't much in the way of family, but has oodles of friends, is constantly underestimated (and uses it to her advantage!), and uses her sharp intelligence to figure out whodunnit, and why. As a consequence, we have story after story, and reworking after reworking.
No matter your flavour, there's a Miss Marple mystery out there for you.
Louisa May Alcott
It should surprise nobody, forever disappointed by Jo not ending up with Laurie in Little Women, that Alcott had a complicated life. She was busy writing for money and deeply involved with the spiritual community of Concord, Massachusetts. Her sexuality was a mystery, and she remained circumspect regarding relationships throughout her life.
A mysterious Author spinster who shows us that you don't need romance to be one of the most popular storytellers of all time.
Marilla Cuthbert, Anne of Green Gables
Whether in the book, Canadian miniseries, or Netflix series, Marilla who lives on a farm with her brother Mathew, is the ultimate key to Anne of Green Gables. She doesn't want to become a mother; she's just looking for a boy to help with the farm chores. As she opens her heart to Anne, so too do ours. A spinster who has emotional growth- shows that everyone can change if they want to.